It has been
so cold
here lately...like -30 degrees when I get in my car in the morning...yikes! And I keep the house at a rather chilly temperature (I blame my frugal dad for that one), so I am always bundling up and adding a sweater, even when I'm just sitting around at home, and especially when I have to leave the house or go sit in my craft room!
Leggings and cardigans are must-haves in this weather. I never feel guilty when I purchase 2 pairs of leggings at Superstore, or go back the next day and get a couple more. I like to have them in constant rotation!
Tuesday looked like...
outfit details:
Shoes, leggings, dress: Joe Fresh (Superstore)
Scarf: Craft sale...I can't remember the artist
Belt: Addition-Elle
Thursday looked like...
outfit details:
Sweater, leggings, shoes: Joe Fresh
Shirt: see note below
Skirt: Addition-Elle (I think), maybe Reitmans...it's old and way too big!
I hope to do a little write up at a later date about the shirt I'm wearing in this photo...
'cause I totally made it!!
I Re-Styled two other shirts and requisitioned a waistband from an old pair of jeans! I spent most of Wednesday working on it (among other fun things!), and I took my time, pinned everything, and checked and double-checked before I sewed anything. It was so super fun, and now I have a great shirt to wear made from two shirts that I didn't wear anymore!
More on my other Wednesday projects soon...I have a lot of blog-ideas brewing, and only so many days in the week! I also don't want to
overload
you with blog posts! Ugh!! I hate that...
If you can't get enough fashion posts, go check out
Kara's blog
...she has started posting her fun fashions! Finally!!
*****
on another note...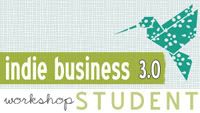 And, so far so good...am feeling very inspired and very ready-and-raring to go and focus more attention and loving on Lime Door!
later skater alligator